Well, here it is, my first post on clarediston.com! It's not my first post ever – in fact, I've been doing this for quite a few years, over at my old blog 50ayear.com. That blog was all about books – I started it in 2012, and I read and reviewed fifty books a year. I started clarediston.com because I was feeling a little restricted by my old format. I love writing about books, but I want to write about more than books. So here we are.
I wasn't sure what I wanted the inaugural post for this website to be about, but then I watched this video by Jen Campbell and I thought, Perfect. Because even though this blog isn't going to be solely about books, my passion for reading is still a huge part of my life, so what better way to introduce myself to any new readers out there than to show you my favourite books of the last 7 years?
So, I've looked back over my annual 'favourite books of the year' posts since 2012, and I've whittled them down to the best of the best. There were a lot of books that were favourites at the time that just haven't stayed with me, and as I was looking back I definitely noticed that I'm more likely to feel that gut-punch of love for books that I've read more recently.
But before I get stuck into my favourites from the last 7 years, I'll just mention three books that have been favourites for a lot longer than that. These three helped to define me as a reader, so no favourites post would be complete without them.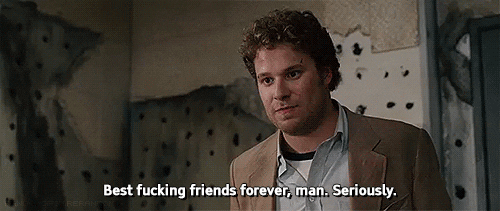 His Dark Materials by Philip Pullman
Probably my favourite book(s) of all time. I read this epic trilogy when I was a tweenager and it changed my life. I've reread it several times since, and I still love it with my entire soul.
Cloud Atlas by David Mitchell
This novel/collection of novellas is so creative and so mind-bending and I love it so much that when a friend of mine borrowed it and dog-eared my copy to all hell, I went out and bought a new one.
Wild Swans by Jung Chang
This real-life account of three generations of Chinese women living before, during and after the Cultural Revolution is completely amazing, and it managed to break into my life as a teenager and set up home there, despite the fact that I basically only read fiction at the time.
OK, so those are the very old friends. Now here's my own personal 'Booker of Bookers' from the last 7 years.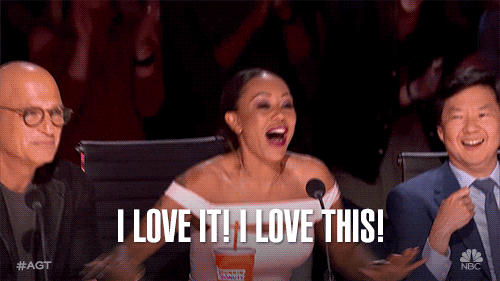 Revenge by Yoko Ogawa
This is a short but powerful collection of subtly interconnected short stories by Japanese genius Yoko Ogawa. They're dark and distant, and filled with horror and beauty and love.
The Book of Strange New Things by Michel Faber
The story of a priest who is sent to a distant planet to preach the gospel to aliens, and who finds himself more and more disconnected from his life back on Earth. It's so haunting and strange that you almost feel like you're on an alien planet yourself.
Americanah by Chimamanda Ngozi Adichie
This book is about two Nigerians: Ifemelu, an ambitious young woman who moves to the USA, and her boyfriend, Obinze, who attempts to go with her but is refused entry. You follow their lives (mainly Ifemelu's) for many years, seeing how they tackle racism, homesickness and life in a foreign country. It's a rich, incredible story that bears reading over and over again.
A Natural History of Dragons by Marie Brennan
This is the first in a 5-book fantasy series that stays brilliant from beginning to end. The series is about Isabella, a young woman living in a Victorian-esque society, in a world where dragons exist. She's obsessed with them, but it's unladylike for a woman to become a naturalist. Fortunately Isabella is far too headstrong to listen to that nonsense, and so she sets off on a number of adventures which are thrilling and feminist and just sheer fun.
The Paper Menagerie by Ken Liu
A collection of sci-fi/fantasy stories that blew my tiny mind. It kicks off with a story called 'State Change', which was so good I had to stop reading because I felt like my soul was leaving my body. I just… I can't.
Sapiens by Yuval Noah Harari
I had no idea I was fascinated by prehistoric humanity until I read this book, which tells the history of Homo Sapiens from our earliest origins right up to the present day. It takes an extremely stepped-back, analytical approach, trying simply to recount the facts of our past as a species, without judging them. Harari leaves that part up to the reader; he essentially tells us, 'Here is the history of us. What you do with it is up to you.'
Tau Zero by Poul Anderson
A hard sci-fi novel about a spaceship that sets off on a journey into the galaxy, but suffers damage that means it can never slow down. Instead it accelerates, faster and faster, until it approaches the speed of light – and then it all gets very trippy. Although the social politics of this book has its problems (the curse of nearly all old sci-fi), the science more than makes up for it, and I've found myself thinking about it a lot since I finished it.
Children of Time by Adrian Tchaikovsky
A futuristic spacefaring version of humanity attempts to evolve life on another planet by dropping a barrel of monkeys onto the planet, and a virus designed to speed up their evolution. Unfortunately the monkeys burn up in the atmosphere, but the virus gets through and gets to work on a different creature instead. This book spans eons and features simply the best world-building I've ever read, as it flips between a desperate, failing humanity, and the rise of a species we never intended to create.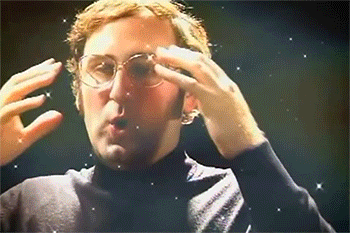 So there we have it! My favourite books of the last 7 years: short stories, novels, non-fiction, some literary stuff with a healthy dose of sci-fi thrown in – which pretty much sums me up. If you like my taste, I hope you'll come back here now and again. I intend to keep reading and shouting about new favourites, and I always love to hear recommendations from fellow readers.
Anyway, until next time, ta-ra!