I am firmly in end-of-year mode, which mostly involves wrapping up everything I haven't quite finished yet – work jobs, craft projects, books, TV series – in order to get ready for the mental reset of a new year. It's like eating up the leftovers in your fridge, but for everything in your life. Does anybody else get like this in the last few weeks of December?
This urge to finish things off goes hand-in-hand with a feeling of reflectiveness: looking back at the year and picking out the highlights. In book blogger/vlogger land, 'tis the season of reading wrap-ups and best books of the year lists. On my old blog, 50ayear.com, I would give out my 'book awards' in December for my favourite books of the year. But this is a new blog, and to see out 2019 I thought I'd try something a bit different. Rather than giving a straightforward list of my 'best books' of the year, I thought I'd give a broader overview of my year in books: What have I been reading? How have my reading habits changed? Have I discovered any new genres? What ideas have challenged me the most? Of course, I will still mention all my favourites too!
So, without further ado, let's get into it. Here is my year in books.
Marvellous memoirs
My obsession with memoirs began last year (thanks to a gateway drug: chunky autobiographical graphic novels unearthed in the library), and it has continued in 2019. As someone who read nothing but fiction a few years ago, discovering captivating, beautifully written memoirs has been a bit of a revelation. I find myself recommending memoirs to other people more than any other type of book, probably because they tend to have broad appeal and because an already-known author can be enough to draw someone in. But you don't have to know the author beforehand to enjoy their memoir. Indeed, many of my favourites are by people previously unknown to me, but whose memoir has an intriguing 'hook' that makes me want to pick it up. With that in mind, here are five of my favourite memoirs that I read in 2019:
Lowborn: Kerry Hudson explores poverty and prejudice in Britain by revisiting the deprived estates she grew up on and uncovering both precious and troubling memories from her early life. She asks whether things are getting better or worse for poorer people in the UK and what we can do to help.
Educated: Tara Westover was raised in a firmly anti-establishment, religious, conservative family in Idaho, USA, and she has many jaw-dropping stories from her early life on the family farm. She describes her complicated relationship with her family and how it changed when she decided to get an education.
Everything I Know About Love: Dolly Alderton looks back at her twenties and teases out the lessons she learned from a decade of freewheeling joy, crippling insecurity and heart-deep friendship and love.
Becoming: Michelle Obama's memoir narrates her life from her earliest years, through university and work, to meeting Barack, starting and raising a family, supporting her husband to become the President of the United States, and her own work as First Lady. Hers is an inspiring story that rightly took the world by storm earlier this year.
Gone: Min Kym's memoir of her life from child prodigy to professional violinist revolves around a watershed moment in her life – the loss of her violin. She describes in heartbreaking detail the relationship between a virtuoso musician and their one precious instrument.
Fiction favourites
This year, 27 of the books I've read have been fiction – around half of the books I've read in total. Of these, 19 were novels, and the others were graphic novels and short story collections. Part of me feels sad about this: novels are my first love and a really good short story can worm its way inside my heart and live there forever, so I'm a bit disappointed that I haven't had as much time for fiction this year. But this must reflect a change in my tastes, because looking over my shortlist of favourite novels from 2019, I can see a strong thread of realism running through it. Apparently the things that have impressed me recently are searingly honest semi-autobiographical novels and fictional worlds so carefully crafted they could almost be real:
Red Mars and Green Mars by Kim Stanley Robinson: These are the first two instalments in Robinson's Mars trilogy (the third is on my Christmas list!). They're chunky sci-fi novels set in the near future when humanity starts to colonise Mars, and they explore in exquisite detail what that would actually be like, from a technological, philosophical, environmentalist, political and personal perspective.
Motherhood by Sheila Heti: This part-novel, part-memoir is narrated by a woman in her thirties trying to decide whether or not to have a baby. The writing is incredible, the ideas cut right to the bone – I read this book in February and haven't stopped thinking about it since.
Convenience Store Woman by Sayaka Murata: A short novel about a Japanese woman who works in a convenience store. She is very happy with her neat, ordered life, but the older she gets, the more expectations are placed on her by the people around her, and she can't understand why they won't leave her alone.
Conversations with Friends by Sally Rooney: None of the four friends who star in this novel are particularly likeable, but they are compelling. They say brutal things to each other and struggle through a complex web of romance, friendship and everything in between.
On Earth We're Briefly Gorgeous by Ocean Vuong: Another semi-autobiographical novel about a boy of Vietnamese heritage growing up in the USA. The book is written in the form of a letter to his mother, who still suffers from the traumas of the Vietnam War. Vuong is a poet, so the language is gorgeous (excuse the pun) throughout.
Tackling non-fiction
A few years ago I decided I wanted to read more non-fiction, and in 2019 it has made up around half of what I read – this is why I can't really gripe about having less time for stories, because I am reading fascinating factual things instead. This non-fiction kick has happened partly because I started studying a part-time degree in astronomy this year, and so I have been reading around the subject because I am simply fascinated by it, and partly because so many of the bookish people I follow online have been posting solid gold non-fiction recommendations. So let me join them and recommend you my favourites from the year:
Planet Factory by Elizabeth Tasker: This is a totally fascinating investigation of the state of current research into exoplanets (planets which orbit stars other than our Sun). This is a hot topic in astronomy right now, and more and more exoplanets are being discovered all the time. While this book is sometimes hard going, Tasker does a good job of keeping the reader's interest by discussing lava worlds and planets where it rains diamonds!
Gravitational Waves by Brian Clegg: Sticking with astronomy, this book investigates an even more revolutionary aspect of space research: gravitational waves. These are ripples in the fabric of spacetime itself, and he describes the hugely complex systems we have developed to detect them. The first detection of a gravitational wave was confirmed in 2017, so this science really is as bleeding edge as you can get.
At the Pond by various authors: A delightful collection of essays about swimming in the Ladies' Pond on Hampstead Heath throughout the year, from sunbathing on the banks in summer to breaking the ice to take a dip in winter. This book really made me want to try wild swimming – but I'll wait until summer, thank you!
Invisible Women by Caroline Criado Perez: This book explores the 'gender data gap' – the idea that many of the ways in which we organise and design the world exclude women because there simply isn't enough research that includes them in the first place, and because the average male body/attitude/lifestyle is taken as representative of the entire human experience.
Rife: Twenty Stories from Britain's Youth by Nikesh Shukla (ed.): This brilliant collection of essays by writers under 24 tackles all manner of subjects to do with growing up in Britain today, from race to renting, homosexuality to transphobia, environmentalism to education. Each essay is articulate and thought provoking, and these writers' fierce voices simply can't be ignored.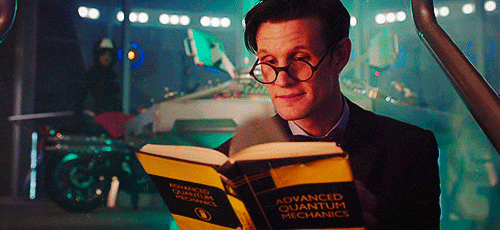 Reading experiences
Sometimes a book gives you a deeply engaging, memorable reading experience, without ending up as one of your favourites – perhaps because it challenged you in unexpected ways, or because your reading of it was enhanced by something happening around you at the time. This happened to me with four books this year:
Daemon Voices and The Secret Commonwealth by Philip Pullman: The first of these books is a collection of essays and talks by Pullman, mainly on the subject of storytelling. I covered this book in annotations; at times I nodded along in agreement, and at other times I disagreed so strongly that I was inspired to write about it. The second of these books is Pullman's long-anticipated sequel to His Dark Materials, and I had a very tricky time with it. I wrote pages of notes as I read the book, but ultimately I abandoned it around page 500 (yes, it's a beast) and gave my copy away because I just couldn't wrap my head around the point Pullman was making – it seemed contradictory and ill founded and it stopped me from enjoying the story. Still, these two books were a big part of my reading year: they inspired plenty of thoughts and feelings in me, even if they weren't all good.
Good Omens by Terry Pratchett and Neil Gaiman: I devoured this book ahead of the series, and then I binged the series as soon as it was released. Sometimes it's fun to jump on the bandwagon, to read and watch something that everything else is talking about, and being part of that conversation certainly made this book even better for me!
The Handmaid's Tale by Margaret Atwood: There's been no getting away from this book this year, thanks to the release of the sequel The Testaments, but I held off on rereading it until a couple of weeks ago. When I finally did get round to it, I was quickly reminded what a brilliant writer Atwood is – this is one of those rare books that lives up to the hype. Also, I finished reading it the morning of the general election. Regardless of the result of that election, reading The Handmaid's Tale on that day was a powerful reminder of the need for democracy, and my own freedom – as a woman – to vote.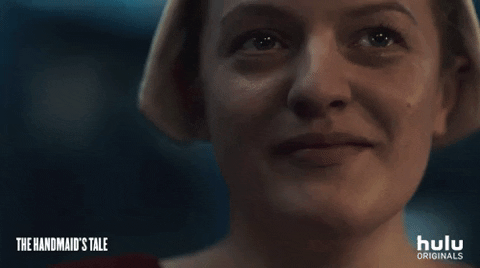 So there we have it – a year of reading, of talking and thinking about books, and a few discoveries about myself along the way. Apparently I've fallen in love with the literary memoir, veered dramatically towards realism in fiction, started reading educational books for pleasure (nerd) and enjoyed taking part in the conversations, analysis and pure fun of a few hot-topic books that everyone has been talking about.
I said at the beginning that this isn't a simple countdown of the best books I've read this year, but I am going to pick one standout favourite – one book that moved me and made me think and stayed with me long long after I read the final page. That book is Motherhood by Sheila Heti. If you take only one recommendation away from this blog post, make it that one.
---
I'd love to know what other people's reading years have been like. Do you have a favourite book, a memorable reading experience? Have your tastes changed, or have you discovered a new genre or author? Let me know with a comment down below!