It seems as though the last few months have affected readers in different ways – some people have found it almost impossible to concentrate on reading, while others have found books a much-needed escape. I found it hard to read for the first few weeks of lockdown, then something clicked (probably my abrupt lack of a social life) and I started absolutely devouring books. Now, for the first time ever, I'm nine books ahead of my Goodreads goal (!) and I'm not showing any sign of slowing down.
So, since it's halfway(ish) through the year, I thought this would be a perfect time to look back on what I've read so far and remember some of the good times! If you're looking to bury your nose in a book over the next few months, here are six absolute corkers I can recommend.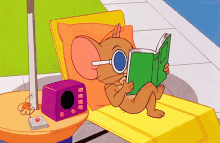 The Trauma Cleaner by Sarah Krasnostein
Back in the heady days of February 2020, when pubs were open and masks were for Halloween, I read this incredible biography by author Sarah Krasnostein about Sandra, a trauma cleaner from Australia. Sandra's job is to go where most people wouldn't dare even to look, and clean up the aftermath of deaths, suicides, crime scenes, drug overdoses and lifetimes of hoarding. She faces some of the worst messes it's possible to find – in white sneakers, no less – and cleans them up. This on its own is enough – a fascinating insight into a wholly necessary but rarely talked about job – but there's so much more in this book. Sandra is also a trans woman, and a good part of the book covers her tumultuous life from an abusive childhood, through marriage and separation, through performing as a drag queen and working in brothels, to starting her own business both as a means of earning a living and as a response to her own lifetime of pain.
The author Krasnostein is also a character in this book. She opens up about her own attitudes towards trauma, and writes about the difficulties of piecing together a biography about a person with extensive memory loss. There's something new and profound on every page, compassion and understanding set against a background of unbelievable tragedy, and you can feel Krasnostein's genuine love for her subject all the way through.
The opposite of trauma is not the absence of trauma. The opposite of trauma is order, proportion; it is everything in its place.
An American Marriage by Tayari Jones
This novel by Tayari Jones won the Women's Prize for Fiction in 2019, and rightly so. It tells the story of Celestial and Roy, who have been married for only a year when Roy is accused of rape. We, the readers, know from the beginning that Roy didn't commit this crime, but nevertheless he is found guilty and sent to jail, and the story follows these two central characters, separated by tragic circumstance, and the question of whether their marriage can survive a catastrophe so entirely out of their control. This book also confronts the difficulties of being black in America: Celestial and Roy are black, and there's no doubt that this plays a part in Roy's conviction, and also influences the lives of all the black characters in the story, every day of their lives.
I loved this book for its beautiful writing – Jones seamlessly blends ordinary life with philosophical reflection – and for its complexity. There are no easy solutions to Celestial and Roy's separation, and Jones shows both of their flaws, and the flaws in their relationship, as well as the deep love that binds them, and the unavoidable fact that time and circumstance can change a person's feelings even if it isn't fair and nobody is at fault. There's a section in the beginning of the book which is the letters Celestial and Roy write to each other while he is in jail, and that section is one of the most powerful, raw pieces of writing I've ever read.
This time, Celestial had no right to be jealous, but since when do you need a right to feel the way you felt?
Girl, Woman, Other by Bernadine Evaristo
I'm nowhere near the first person to rave about this book, but I will happily join the chorus of voices shouting about how good it is. Bernadine Evaristo's Booker Prize-winning novel is divided into 12 sections, each following the life of a (usually) black, (usually) British, (usually) queer woman or non-binary person. The chapters meander between past and present, and as the book goes on you discover the ways in which these people's lives are linked, sometimes closely, sometimes just in passing. The central event of the story is the opening night of a play at the National Theatre written by a black playwright, and from this jumping-off point Evaristo travels across decades and continents, exploring race, sexuality, love, ambition, family and identity.
I have to mention the writing style, because instead of using full stops, Evaristo uses line breaks, so that the story is laid out more like poetry on the page. The writing itself is beautiful, and the lack of full stops gives it a pacey, almost breathless quality which helps you fly through the pages. This book is an incredible achievement and well deserving of the Booker. Of course it shouldn't be radical to see so many non-white, non-straight characters in one place, but it is rare to get such complex, rich representation in mainstream publishing, and this just makes the book even more important. After I turned the last page, I truly felt like all the characters were real people, out there now, living their lives.
Great Aunt Myrtle drilled it into me to be a person with knowledge, not just opinions.
Where The Crawdads Sing by Delia Owens
We may not be able to travel for real at the moment, but you can visit the swamps and marshes of the North Carolina coast through Delia Owen's fantastic novel Where the Crawdads Sing. This book is set in the 1950s and 1960s and is about Kya, a girl born to a poor family that lives in the marshes. One by one, everyone in her family leaves, and she is left to grow up alone in the tumbledown house in the wilderness. In the nearby town she is known as the Marsh Girl, and the locals are suspicious of her – so when one of the townspeople is found murdered in the swamp, everybody points the finger at the Marsh Girl.
This story alternates between the past – Kya's early life as she grows from childhood to adulthood – and the 'present', 1969, which follows the murder investigation and the circle of suspicion closing in around Kya. For most of the book, I preferred the 'past' sections to the 'present' ones (although both are compelling), but the last section is set entirely in the 'present' and I absolutely raced through that part; I couldn't put it down. Kya is a great character and you root for her every step of the way. The second major character is the marsh itself: Delia Owens is also a wildlife scientist and nature writer (this is her first novel), and her skill in evoking place absolutely shines through. The marsh in Crawdads is alive and breathing, and Kya knows every animal, every creek, every beat of the seasons intimately, which makes this book perfect if you simply want to be transported away.
She could read anything now, he said, and once you can read anything you can learn everything.
The Hunger Games trilogy by Suzanne Collins
I had never read The Hunger Games books before lockdown, although I had seen all the films, but then I watched Leena Norms' video about reading the entire trilogy in quick succession and I felt inspired. I borrowed the books from a friend and, for a few weeks, dived into the world of the Hunger Games head first. It worked like this: I would read about half/two-thirds of one book during the week, then on Saturday morning I'd finish off however many pages I had left, and then watch the corresponding film, still in my pyjamas. This became a ritual of pure comfort and escapism, and I can highly recommend it as an antidote to the lockdown blues.
In case you don't know, The Hunger Games is a trilogy about Katniss Everdeen, a young woman living in Panem. This world is divided into twelve 'districts' – each district specialises in a particular industry, except the Capitol, which is the seat of power and wealth for a privileged few. Every year, in memory of a failed uprising in the districts, Panem holds the Hunger Games, where two children (aged 12 to 18) are randomly selected to be dropped into an arena to fight to the death. Only one victor can emerge, and the whole thing is televised as a gaudy reality TV show for the districts to watch. At the beginning of the first book, Katniss volunteers to go into the arena in place of her sister, and the story unfolds from there.
This is a really well-written, fast-paced trilogy. Collins is a master of plot – there are twists and turns aplenty, and lots of breathtaking action, as well as quite a lot of politics and philosophy woven into the deceptively simple writing. These are books to devour in a few big gulps, ideal if you want to be swept along in a rip-roaring plot and forget about the world for a while.
I will stare her down, I will not cry out, I will die, in my own small way, undefeated.
On Beauty by Zadie Smith
If lockdown has been good for anything, it's making me look at my shelves and finally pick up books that have been sitting there for years. On Beauty is one of these, and I'm so glad I read it at last. The book is about two feuding families, the Kipps and the Belseys, although the story mainly focuses on the Belseys and we see the Kipps through their eyes. The Kipps are black, religious, conservative, wealthy and (apparently) very close-knit and loving. As for the Belseys: the father, Howard, is white, the mother, Kiki, is black, and their children are mixed-race. They are a liberal family, (mostly) non-religious, and they are more chaotic and argumentative with each other than the Kipps. The main feud is between Howard Belsey and Monty Kipps, who are both academics and who write cutting analyses of each other's work, but over the course of the novel the two families become entangled with each other in various complicated ways.
Zadie Smith's writing is rich and readable, and there are lots of small descriptions and astute observations scattered throughout that, when you read them, feel like uncovering nuggets of gold. She writes people very realistically – the conversations feel authentic and tricky, their behaviour is awkward and often self-destructive. Smith focuses more on character than plot – although plenty of dramatic, even scandalous things happen, the main focus of this novel is as a character study, with a large cast of characters, each of whom is paid careful attention and gets their time to leap off the page. Through these characters, Smith explores themes of love and beauty, and how both of these things change over the course of a lifetime.
Our memories are getting more beautiful and less real every day.
---
I hope you've found something to enjoy in this list. Leave a comment to let me know your favourite books of the year so far, and if there are any you think I should read in the second half of 2020!