It is a new year (hooray!) and we're still in a pandemic (sigh), but everything is OK because books exist. I managed to read 68 of them in 2021, and there were some real crackers among them – seriously, there were so many, I've had a hard time condensing it down for this blog post. But I have made a valiant effort and come up 11 favourites from the year to share them with you!
(I'm working backwards in the order that I read them, because I actually read my favourite book of the year in January 2021, so let's build up some suspense before we get there.)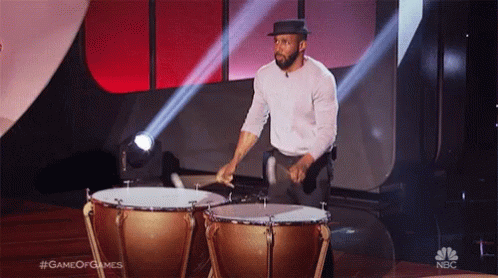 Sorrow and Bliss by Meg Mason
Sorrow and Bliss is an absolutely heartbreaking and gorgeously written novel about a woman, Martha, who is suffering from an unnamed mental health condition. She is unpredictable, abrasive and resigned to the idea that she just finds life harder to live than other people.
The book opens when Martha is 40 and her husband, Patrick, has just left her. From there it dives back in time to her childhood and tracks the progression of her mental illness, and the complicated dynamics of her relationships, over the decades. It's written in short, sharp sections, often serious but sprinkled with a cutting, deadpan humour. My favourite character was Martha's sister, Ingrid, who is totally straightforward and hilarious. I read Sorrow and Bliss obsessively over the course of three days, when I was forced to isolate for Christmas (that's right, Omicron got me) and I found it the perfect way to escape into someone's else's head for a while.
Three Women by Lisa Taddeo
I went to a few bookshops looking for Three Women and couldn't find it anywhere – until I checked the biography section. Three Women is an account of the lives of three real women, as told to Lisa Taddeo, a journalist who spent thousands of hours interviewing her subjects, and even moved to the towns they lived in to get better acquainted with them and their stories.
There is Maggie, who is testifying at the trial of the teacher with whom she had a relationship at age 17. There is Lina, an unhappily married woman who is having an affair with her somewhat detached childhood sweetheart. And there is Sloane, a married woman who has sex with other men who her husband chooses for her. This is a stunningly written book, filled with eroticism and piercing insights into female desire, and it has the added extra thrill that it's all true.
Into Thin Air by Jon Krakauer
Sticking with real-life stories (look at me, getting excited by non-fiction!), next up is Into Thin Air, an account of the 1996 Mount Everest disaster, in which 12 people died trying to reach the summit of the world's tallest mountain.
Krakauer is a climber and journalist who was commissioned to climb Everest in order to write a piece about the commercialisation of mountaineering. Instead he ended up an active participant in one of the worst climbing seasons in the mountain's history, and the story he tells is breathtaking. The climbers had to contend with the physical and mental effects of high altitude, freezing cold and storm conditions; Krakauer viscerally captures the fear, paranoia and sheer helpless tragedy of those inhospitable conditions, and what happened to the climbers caught out on the mountain. I read the last third of the book in one sitting – it's can't-look-away reading.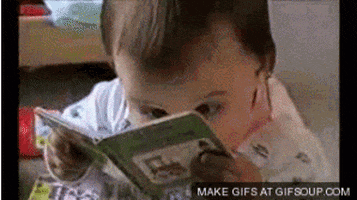 Exhalation by Ted Chiang
I was already a fan of Ted Chiang (his short story 'Story of Your Life' inspired one of my favourite ever films, Arrival), but I had no idea he had a new collection coming out, so when I spotted it in a bookshop I squealed with delight and bought it immediately.
My favourite stories in this collection were the title story, 'Exhalation', in which a robot scientist dissects his own brain and discovers a fundamental truth about the universe; 'What's Expected of Us', in which a simple device proves that people do not have free will; and 'Omphalos', set in a very religious world that makes a earth-shattering scientific discovery. Actually, there are others; it would be quicker to name the stories I didn't enjoy so much, but even those are excellent. In short, this is a solid collection and well worth a read.
Beautiful World, Where Are You by Sally Rooney
Look, it's not original or clever to like Sally Rooney, but I don't care – she is brilliant, and her newest book, Beautiful World, Where Are You, is my favourite of hers I've read. I heard before this book came out that if you preferred Conversations with Friends to Normal People, then you would probably enjoy this book – and I did, so I jumped right in, and I loved it.
This is a story about four millennials, Alice, Eileen, Simon and Felix, and the shifting dynamics in their relationships as they worry about the future and deal with the challenges of friendship, family, love, sex and work. Rooney perfectly captures the feeling of being in your late twenties/early thirties, of having some things in your life figured out, but by no means everything, and the compulsion (and agony) of comparing yourself to your peers. As with all of Rooney's writing, the book is beautifully written, filled with meandering conversations and long emails sent between characters, punctuated by moments (or whole passages) of incredible insight. This is a thoughtful book with deep character development, and enough romantic intrigue to keep the pages turning.
Piranesi by Susanna Clarke
I have waxed lyrical about Piranesi on this blog before. I read the whole shortlist for the Women's Prize for fiction this year, and this was my favourite of the contenders, so I was absolutely delighted when it was announced as the winner.
It is a hard book to describe (science fiction? literary fantasy? artistic fever dream?), so I won't try to, because it's best to go into it knowing as little as possible and just let the experience wash over you. The writing is beautiful, the central character (Piranesi) is an utter delight, and the story will keep you guessing right to the end. I loved it, and its echoing halls have long stayed in my memory.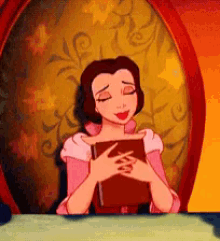 Skincare by Caroline Hirons
Perhaps a bit left field compared to my usual fare, but Skincare had a big impact on me this year. I'm in my thirties and for my whole life I've not had much of a skincare routine beyond 'take off make-up' and 'wash face'. Until this book came along.
Hirons' book is a clear, practical, funny introduction to everything you need to know about skin and how to take care of it. She writes frankly about skincare products (naming the best brands, calling out the chancers) and cuts through the marketing spin to tell you what actually works. Thanks to this book I now have a proper skincare routine, and in the past month I've been IDed twice – so I guess you could say it's working!
When We Cease to Understand the World by Benjamín Labatut
I've never read anything quite like When We Cease to Understand the World. Labatut tells the real-life stories of renowned scientists through a beautifully descriptive writing style to create an intoxicating blend of science and art.
Most of these stories revolve around the idea of scientific genius – how some revolutionary thinkers seemed to exist on a different plane of thought, which enabled them to make their discoveries and push forward human knowledge, but often came at the price of their own sanity and the lives of many people touched by their discoveries. This book also tackles the double-edged sword of scientific progress: how earth-shattering discoveries can herald great technological advancement, and also untold, large-scale suffering. This is a book about how humans interact with the world and each other, for better and for worse. It's a book of contradictions, told in an utterly unique style – and it does all this in less than 200 pages.
The Mothers by Brit Bennett
I read The Vanishing Half by Brit Bennett in 2020 and I really enjoyed it, but not as much as I loved her debut novel, The Mothers, which I read in 2021.
This is the story of three people, Nadia, Luke and Aubrey, and how one secret reverberates through their lives across a span of years. The book is narrated in a unique way, by 'the mothers' of the title – a group of older church women who follow the tangled lives of these young people and wish they could pass on their hard-won knowledge to them (whilst acknowledging that the young must win that knowledge, hard, for themselves). The Mothers deals with themes of (naturally) motherhood, womanhood and race, and it gave me strong Toni Morrison vibes in how strong and alive its cast of characters feels. A truly excellent novel.
The Nickel Boys by Colson Whitehead
The Nickel Boys is a harrowing book about a boys' reform school in the South of the USA in the 1960s. Although it is a fictional story, it is based on a real school, the Dozier School in Florida, which underwent an investigation that revealed years of shocking abuse and violence.
The protagonist of The Nickel Boys is Elwood Curtis, a promising young African American boy who is sent to the Nickel Academy after hitchhiking in a car that turns out to be stolen. At the school, he becomes friends with Jack Turner, and together the two endure awful, racially motivated abuse at the hands of the staff. This is by no means an easy read, but in true Colson Whitehead style it contains some exquisite writing, and a true gut-punch of an ending.
In the Dream House by Carmen Maria Machado
And so we come to my favourite book of the year – the fourth book I read in 2021, and yet the one that stands out above all the others. In the Dream House is Machado's personal, experimental account of an abusive lesbian relationship she went through, and how she came out the other side.
The 'Dream House' of the title is a metaphor for the central relationship, and each chapter imagines the Dream House in a different style. There is a fantasy chapter, a sci-fi thriller chapter, and even a choose-your-own-adventure chapter – Machado plays with style in a way that leaves you intrigued but unsettled, in a similar way to the inescapable turbulence of an abusive relationship. This is a memoir like none other and I adored it.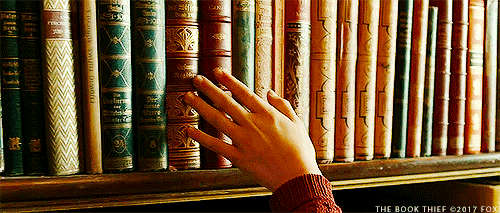 What was your favourite book of 2021? Or are you like me and can't narrow it down to just one? Let me know in a comment below!
May your 2022 reading be filled with 5-star reads.
Cover image by Elisa Calvet B. on Unsplash