Books, TV shows, podcasts, movies, music – there has been so much good stuff to enjoy this year, so I thought I'd share my 2019 favourites with you (so far). These things aren't necessarily new this year, but they are new to me, and they all give my heart a little flip when I think about them.
Here we go!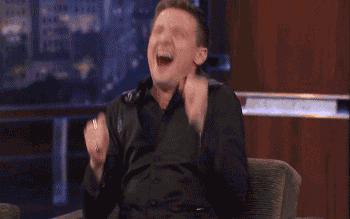 Books
Obviously, because it's me, let's start with the books! First up, Red Mars by Kim Stanley Robinson – which I've raved about before on this blog – blew me away with its incredible combination of world-building, hard science, deft characterisation and philosophy.
Another one I've reviewed on here is Educated by Tara Westover. It's the autobiography of a woman who grew up in a survivalist cult and never went to school. She managed to break away and get an education, but she was faced with an impossible choice: her family or her freedom?
Sheila Heti's Motherhood has stayed with me for a number of reasons. First, because it confronts an extremely complex and emotionally fraught topic – whether or not to become a mother – and second, because Heti's writing is so skilful and thought-provoking that it makes me wish I could write like her.
Finally, and a bit unusually for me, a recipe book! The Green Roasting Tin by Rukmini Iyer is a collection of vegetarian and vegan 'one-dish' dinners, which are really easy to make at home. I've tried quite a few of the recipes now and they've all been good, with a few excellent ones. Thanks to this book, I'm finding myself becoming more and more vegetarian – which is good for me, my bank account, the planet, and on and on…
Podcasts
Oh boy, have I got big into podcasts recently. It actually started last year, and I have a couple of podcast staples that I listen to every week without fail: The Skeptic's Guide to the Universe and The Guilty Feminist. But here are the ones I've acquired this year; the ones that make me drop everything to listen when that little notification bubble appears…
The High Low is a current events and pop culture podcast by Dolly Alderton and Pandora Sykes. It's funny, thoughtful and brimming with good recommendations for books, music, TV and films, as well as interesting conversations about pressing topics of the moment. Listening to it gives me a warm, fuzzy glow. 🙂
James Acaster and Ed Gamble host Off Menu, where they ask guests to choose their favourite ever starter, main, dessert, drink and side to create their dream meal. This format is really just an excuse to talk about food and hear hilarious stories from the guests' and the hosts' lives. I have loudly laugh-snorted on trains at this one.
David Tennant Does A Podcast With… is a brilliant podcast hosted by David Tennant (surprise!). Each episode he interviews a famous person (often a really famous person) about their life and career, and it's always a fascinating conversation. David Tennant is a great interviewer, who always seems to genuinely get on with his guests, which makes them open up to him all the more.
I'm very late to the party with Kermode and Mayo's Film Review, but at last I can say that I have joined the church. I've listened to Kermode's reviews before, on YouTube, but the full podcast is even better because you get to hear all the witterings of this entertaining pair. This podcast has also encouraged me to see films I otherwise might have missed but ended up really enjoying.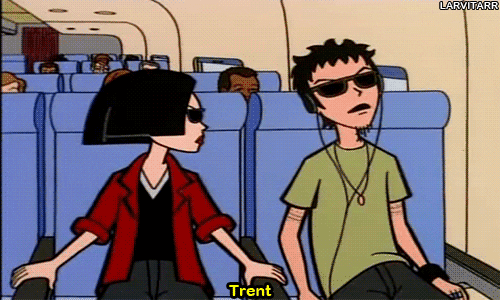 Movies
Speaking of films I saw because of Kermode and Mayo, there's Wild Rose. I loved this film. It's about a Glaswegian mother of two, just released from prison, who desperately wants to leave her life and go to Nashville to become a country singer. Jessie Buckley is incredible as Rose-Lynn, as is Julie Walters as her mother. The story is heartwarming and moving, but not in a predictable way, and I came out of the screening desperately wanting cowboy boots and a fringed leather jacket.
Another K+M recommendation was Eighth Grade, a painfully honest look at what it's like to be a thirteen-year-old girl today. It's easy to identify with the feelings of shyness and awkwardness that the main character, Kayla, feels as she tries to make friends – I think those feelings are universal to anybody who has been a teenager – but it also explores the all-consuming way in which social media plays into teenage life now, in a way that it didn't when I was that age.
Private Life is a film on Netflix about a couple trying to conceive through IVF. It's exquisitely painful, so if you want your heart wrenched out of your chest one evening, I recommend this one.
And finally, how could I not mention Booksmart? It's a hilarious romp following two teenage girls, both hard-core nerds (I identify), who realise that they have one day of high school left in which to party and do everything their peers have been doing all along. It's really funny, even farcical in places, but it also fleshes out every minor character and depicts an American high school where all the teenagers seem to genuinely respect each other – not something you usually get in US teen movies!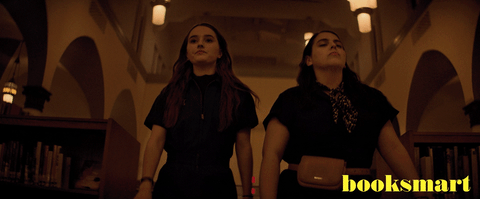 TV
The first TV show that really blew me away this year was The Marvelous Mrs Maisel (Amazon Prime). It's set in 1950s New York and it's about Mrs Maisel, a wealthy young woman whose life seems to be going entirely to plan when her husband suddenly leaves her. In her rage and desperation she turns to stand-up comedy, and finds a new way to express herself. Not only is it brilliantly written (the creator is Amy Sherman-Palladino of Gilmore Girls fame, so expect plenty of jokes and snappy dialogue), it's also gorgeous – the sets, the costumes… it's a feast for the eyes!
Everybody else is saying it, and I'll say it too: Fleabag (BBC) is excellent. It's smart and honest, and I now find myself frequently tempted to look off into an imaginary camera and pull a face whenever someone is talking to me.
Derry Girls (Channel 4) is a really funny TV show about a group of schoolgirls (and one boy) growing up in 1990s Northern Ireland. Their teenage hijinks are played out against a background of bomb scares, Orange marches and checkpoints manned by armed soldiers, so while the driving force of the show is the funny scrapes they find themselves in, occasionally the serious drama breaks through, creating a perfect mix of humour and sadness.
Music
I'm not usually very good at discovering new music – I tend to latch on to one or two songs at a time and listen to them on repeat until the next earworm comes along, so I've only found a few new favourites this year, but God do I love them.
Thanks to the Booksmart soundtrack, I've recently discovered Lizzo and, um… what the hell have I been doing with my life? She has loads of absolute bangers, with strong messages of self-confidence, body positivity and self-love. Her song 'Cuz I Love You' is a must-listen.
I've also been all about the country music this year. So often I hear people say that they like all music except country, which I just don't get! For me, it's the perfect combination of cheesiness and sincerity, and some songs are just genius. Of course, Dolly Parton is the queen of the genre – 'Dumb Blonde' is brilliant. And I've also been loving the soundtrack to Wild Rose – 'Outlaw State of Mind' is probably my fave.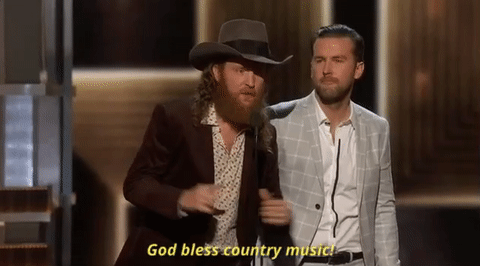 So that's it – my favourites of the year so far. I'm already acquiring new ones, so I'm sure I'll be back with another post like this in the next few months. Until then, please give me your recommendations! What are some things I really need to watch, read or listen to? I love discovering my next favourite thing, and I hope I've helped you to find yours. 🙂