You may or may not know that I am studying for a second degree. I also have a full-time job as a freelance editor, which means I'm studying in my spare time. If all goes well, it should take me 6 years to complete my degree.
If your first question is, 'How on earth do you find the time?', you wouldn't be the first to ask me that. Getting a degree is no mean feat, and although I'm still in the early stages (module 1, year 1), it's still a fairly sizeable time commitment. So I thought I'd explain a bit more about what my part-time studying involves, and my tips for if you're considering doing the same.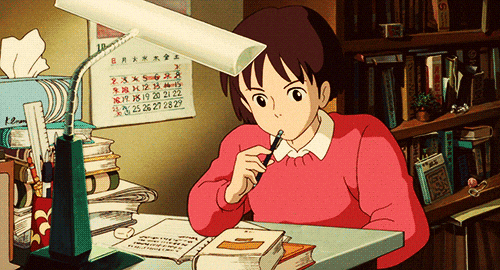 Second degree funding
I'm studying for a BSc in Natural Sciences (Astronomy and Planetary Science) with the Open University. Technically this is my third degree – I have a BA in English Studies and an MA in Creative Writing, but the MA was self-funded, which means I have qualified for a second student loan for my Open University BSc.
In the UK, you can get a loan for a second undergraduate degree in certain STEM (science, technology, engineering and mathematics) subjects which the government is trying to encourage more people to go into. Lucky me, astronomy is one of them! (You can see the full list here.) So, if you really want to do a second degree, this is a great way to go about it. Of course, it will make your student loan bigger, but as with your first student loan, you won't start paying it off until you earn over a certain amount. As a total education nerd, I decided that it was worth it!
The Open University
I decided to study for my second degree with the Open University. My main reasons were because they offered the subject I wanted and they laid out the process of applying in the clearest way. Another huge reason is that the Open University are masters at distance learning. The OU was founded 50 years ago and it has always run its courses through distance-learning materials. Back in the 90s (when my mum did an OU degree), it was all textbooks in the post, cassette tapes and late-night educational broadcasts. Now it's mainly done on the internet. But whatever the medium, the OU has been offering distance-learning courses for decades, so if anybody knows how to deliver interesting, quality education at a distance, it's them.
(Disclaimer: nobody from the OU has asked me to say this. I'm just an enormous fan.)
With my degree, the Open University recommends dedicating around 16 hours per week to studying. This is for a 60-credit module (a full year of a degree is worth 120 credits), which runs from February to the end of August. 30-credit modules run for a slightly shorter time and require a lower weekly commitment. So far I've found that I can cover the material in less than 16 hours per week – that's probably because I'm currently studying an introductory science module, a lot of which I've studied before (albeit more than 10 years ago). If you're worried that 16 hours a week is a lot of time, the Open University has some helpful material about finding time to study, including a Time Planner that you can fill out to see where the potential study time is in your week.
Finding time to study
So, the big question: how do you actually find the time to study for a degree alongside all those other important life things like family, friends, work, hobbies and time to relax? I've got six tips that will hopefully help you if you think that spare-time studying might be for you.
Study little and often
Usually I only study for an hour to an hour and a half each time. That's not a huge time commitment in itself – just one episode of a TV show, or an average-length film – but the key is to do it often. I try to study every day: around an hour every weeknight, and 2 to 4 hours over the weekend. (The canny among you will notice that doesn't add up to 16 hours, and I'm sure I'll need to put in more time as the modules get harder, but the principle remains the same: little and often.)
Make a clear plan
By this I mean, sit down at the beginning of your course with a calendar and all the study information you can gather, and clearly plan out your time. Know when your deadlines are, when your assignments are due and when you need to attend tutorials or lectures (the OU runs hour-long tutorials through an online video conferencing service). Crucially, you should write all of these things into the same calendar you use for the rest of your life. This is the only way you'll know if your assignment is due two days after you come back from a trip, and it will help you to get organised and work out when you need to put more time into studying so you'll still have time for other things.
Track your time
On a related note, it can be really useful to record how long you spend studying each day or week. This can as simple as noting down when you start studying and when you stop, and then adding up all the hours you've spent on a particular section of the course material. Knowing roughly how long it takes you to get through ten pages of study material will help you to manage your time later on. Have a deadline coming up and 30 pages to go? Congratulations, you already know how long that will take you and you can easily schedule it in.
Choose a flexible institution
Not to bang on about the OU, but I'm going to bang on about the OU again. Because they're experts at distance learning, they know that things come up unexpectedly that can throw a spanner into the works of your well-oiled studying machine. In other words, life happens. For this reason, they're very flexible – if you need an extension on your assignment, they will arrange that for you. But whoever you study with, try to make sure it's an institution that is flexible and responsive (check other students' reviews to find out), and then you'll have much more peace of mind in case something unexpected comes up while you're studying.
Give yourself time off
Oh my goodness, this is so important. Your entire life can't be work, study, eat, sleep – you have to have time for seeing family and friends, cooking, dating, swimming, learning how to Hula Hoop, sitting alone in your house and eating your body weight in cheesecake… whatever it is you crazy cats get up to. That's why it's important, when you're writing out that clear plan I mentioned, to schedule in time off as well. Block out a weekend, plan a trip or just take an evening off – if you fit in 'me time' little and often as well, you'll be less likely to get bored or burn out, and it'll be much easier to stick with your studies.
Choose a subject you love
This may be the most important bit of advice on this list. If you don't enjoy what you're studying, you're going to find it so much more difficult to actually sit down and do it. 99% of the reason I chose to study astronomy is because I'm simply fascinated by it – any other benefits that come from having a second degree will be secondary to that. And for that reason, I don't find studying a chore. It's a joy to sit down each day and learn a little bit more about how the universe works. Find a subject like that, one that really ignites your interest, and everything else will be that much easier to handle.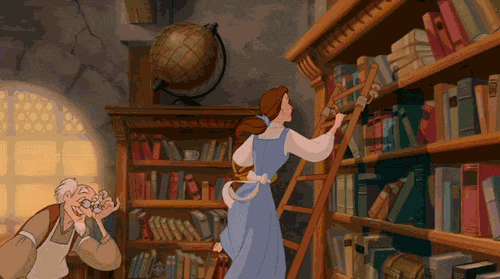 I hope this has helped you, whatever you're planning to study. I truly believe that education should continue throughout a person's life, and if I've managed to make that process a little bit easier for you, then I've done what I set out to do! Happy studying, you wonderful nerd. 🙂