It's almost the end of the year, and for me that's always an excuse to look back over what I've read and pick out my favourite books of the year. Also, because I'm a total nerd, I track my reading in a big, detailed spreadsheet (courtesy of Book Riot), and so the end of December is also the perfect time to dig into some lovely bookish statistics!
Of course, 2020 has been … quite something, and I think I've read more this year than at any other time in my life (including, perhaps, at university). I already wrote about the fact that I couldn't stop reading, so I'm excited to see exactly how the pandemic has affected my reading habits.
So, without further ado, let's dig into my 2020 reading wrap-up!
(You can see my full list of 2020 reads on my Goodreads profile.)
The basics
In 2020 I read a grand total of 65 books. I averaged 5.3 books a month, and nearly 50 pages a day, for a total of 20,751 pages!
This year, the shortest book I read was 83 pages (The Machine Stops), the longest was 786 pages (Blue Mars), and the average book length was 330 pages. I only DNFed two books (both audiobooks), because I found one a bit boring and the other was a memoir about a person I immediately didn't like.
According to my Goodreads account, the only other year that can compare to this one was 2016, when I read 68 books. I remember that year – I'd just discovered Bristol Central Library and I took out a ton of graphic novels, so while I read more books, a lot of them were very short and not at all wordy. So in terms of pure word count, 2020 has blown 2016 out of the water.
The statistics
OK, now we can get into some really interesting stuff. The majority of what I read this year (76.1%) was fiction – not a surprise, since I was often looking for sheer escapism to get away from the chaos of the outside world. My top two genres were general fiction (31.3%) and sci-fi (28.4%); I touched on lots of other genres too, but nowhere near as intensely as those two.
2020 was very much the year of the novel: more than 90% of the books I read were novels, with just three essay collections and one short story collection. Again, this makes sense because I needed longer stories that I could lose myself in for a good long time, but I do love short stories and I really want to read more short story collections next year.
Looking at where I got my books from: some were from the library, some I already owned, some I borrowed and some were gifts. But by far the majority (43.3%) I bought. 15.7% were secondhand from charity shops, but most I bought new from: Waterstones (28.1%), Mr B's bookshop in Bath (21.9%), Bookshop.org (12.5%) and Storysmith in Bristol (3.1%). Only one book came from Amazon, because it is not widely available and I couldn't find it anywhere else. As a rule I do not buy books from Amazon, and next year I hope to get more books from indie shops like Mr B's and Storysmith, rather than from the giant that is Waterstones.
(As a side note, I spent £219.16 on books this year. That's not a grand total, it's only the books I bought and then read within the year, but I haven't bought wildly more than I've read, so it is fairly representative.)
Most of the books I read this year were four-star reads, which is an absolutely delightful statistic because it shows that I'm getting better and better at picking books I know I'll like. If I'm really not enjoying something, I tend to put it down, so it never gets a star rating – which may be why I haven't had a single one-star book this year. And there have been ten (ten!) five-star books. We'll get into some of those later.
The demographics
My handy-dandy spreadsheet also records all sorts of interesting information about the demographics of the authors I read, so let's take a look at the sort of people who have caught my interest this year.
71% of the books I read were by women. The rest were men, and although there is space in the sheet for non-binary authors, I didn't read any, which is certainly something I want to rectify in 2021. Most of the authors I read were from the USA (38.8%) and the UK (32.8%), and there were also writers from Argentina, Canada, China, France, Germany, Ireland, Italy, Jamaica, Japan and Saudi Arabia.
I read 65.6% white authors, and 34.4% authors of colour. A quarter of the books were #OwnVoices, and only 14.1% were books in translation (i.e. not originally written in English). A mere 6.3% of the books were by queer authors, and only 9.4% had queer protagonists.
Looking at these demographics really makes me think about the sort of stories I'm consuming. Although I've enjoyed most of what I've read this year, I do really want to read more diversely, especially when it comes to translated, POC and queer fiction, and so I'm forming a plan for some reading resolutions for 2021. Check back again soon for a post about that!
The favourites
And so we come to my favourite books of the year, and in order to pick them I have applied what I call the 'gasp test'. Star ratings can be useful to narrow down a big list, but even among the four- and five-star reads, there will always be some that stand out more than others. These are the ones that make you gasp when you remember them: Oh yes, that one! God, that was good. I would recommend that to anyone. So, looking back over 2020, here are the books that passed the gasp test for me.
As well as these tip-top favourites, I do have a few honourable mentions. Reading the Hunger Games trilogy over the course of three intense weekends was a real highlight of the year, as was Where the Crawdads Sing by Delia Owens, Unfollow by Megan Phelps-Roper and the audiobook of Tiny, Beautiful Things written and read by Cheryl Strayed. Top sci-fi reads were The Dark Forest by Cixin Liu, Kindred by Octavia E Butler and Blue Mars by Kim Stanley Robinson.
In summary
So there we have it! A very thorough deep-dive into my reading in 2020. I'm grateful that in this wild, unpredictable, often very tough year, I've managed to keep reading and to find some new favourites. Books have been a pleasure and an escape, and they have truly helped to keep me sane.
And let me end by saying that if you haven't been able to read as much this year, or at all, it's OK. We're all coping with this in different ways, and the one thing that can ruin the excitement of reading quicker than anything else is feeling that you ought to be doing it. Don't worry, books aren't going anywhere – they'll be here when you're ready to read again.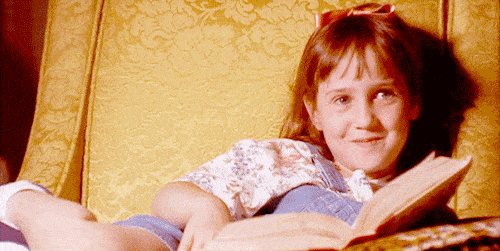 [All the book links in this post go to Bookshop.org, an online bookshop that gives 30% of the book cover price to independent booksellers. I'm not affiliated with them at all, I just like them.]
Cover photo by Alfons Morales on Unsplash.