Last week I did my 2020 reading wrap-up, and I talked about some reading resolutions that I would like to make for 2021. As it turns out, these are just about the only kinds of resolutions I can bear to make this year. After seeing so many lovely plans fall apart in 2020, and having spent much of the year reading instead, I'm setting my sights on more achievable goals for 2021 – ones I can manage even if we're all stuck indoors again for months.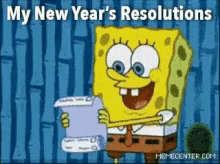 Author demographics
The reading resolutions I am making are inspired by my reading from last year, particularly the demographics of the authors I read (gender, nationality, sexuality, etc). My intention is to read more diversely, and at least in a way that is representative of the UK, where I live. So, because I am a nerd at heart, I took to the internet to find out the demographics of the UK, and I am modelling my reading goals around this.
Essentially, I looked at the percentages of queer people, non-binary people, people of colour and immigrants in the UK and applied those percentages to my typical reading goal for a year: 50 books. This gave me a number of books for each category that I will aim to read in 2021:
1 book by a non-binary person
1 book by a queer person
7 books by people of colour
7 books in translation (i.e. not originally written in English)
In fact, I'd like to do more than just read representatively, and instead read with a greater focus on marginalised voices, so these goals are a minimum. Ideally I'll read more than the number I've worked out for each category.
Extra resolutions
Looking at my reading in 2020, I decided to set myself a few extra challenges too. First, I noticed that the vast majority of the books I read (more than 75%) were from predominantly white, English-speaking countries (the UK, USA, Canada and Ireland). This makes sense, because I am white, British and living in the UK, so these are typically the kinds of books I'm exposed to. But I'm interested in diversity and stories from all over the world, so I'd like at least a third of the books I read to be from outside these four countries.
I also really want to read more short story collections (I only read one in 2020!), and I'd like to read more of the books I already own, rather than always borrowing or buying new. So, with those things in mind, here are my extra reading resolutions:
17 books by authors not from the UK/USA/Canada/Ireland
12 books I already own
10 short story collections
So, those are my 7 reading resolutions for 2021. I'm already off to a good start, as the first book I've read this year was a short story collection and next on the cards is a novel translated from Japanese. Fingers crossed I can meet my goals (and better them) over the next 12 months!
Are you making any reading resolutions for 2021? If so, I'd love to hear about them, so do leave a comment down below!
Cover photo by Siora Photography on Unsplash.