Oh hey, look who's back! That's right, I may not have written anything on here since January, but I'm back now with a mid-year reading check-in.
Fortunately, although I haven't been blogging, I have been reading a lot, and so I have plenty to talk about for this tag. (In fact, out of my annual goal of 50 books, I've read 42 so far – because we are still in a pandemic and I still can't go to the pub!) So without further ado, let's do the mid-year book freak-out tag.
BEST BOOK YOU'VE READ SO FAR IN 2021
I've read quite a few really excellent books this year, but my favourite so far is probably In the Dream House by Carmen Maria Machado. It's an autobiographical experimental novel about Machado's experiences of an abusive lesbian relationship, but each section is written in a different style (romance, thriller, choose your own adventure, etc) and I just LOVED it. I've never read anything quite like it, and I've been recommending it to people all year.
BEST SEQUEL YOU'VE READ SO FAR IN 2021
The best sequel I've read this year is the conclusion to Cixin Liu's 'Remembrance of Earth's Past' trilogy, Death's End. This is a sci-fi trilogy about aliens, future technology, humanity becoming a spacefaring civilisation, and so SO much more. The first two novels were unpredictable and mind-bending, so this concluding book had a lot to live up to – and it really, really did.
NEW RELEASE YOU HAVEN'T READ YET BUT WANT TO
The Office of Historical Corrections by Danielle Evans was published at the end of last year (that counts as a new release, right?) and I keep hearing people raving about it. I don't currently own it, and I don't think it's even out in paperback yet, but I can't wait to get my hands on it.
MOST ANTICIPATED RELEASE FOR THE SECOND HALF OF THE YEAR
I'm not very good at keeping up with new and upcoming releases, but even I have heard that Sally Rooney has a new novel coming out: Beautiful World, Where Are You. I really liked Conversations with Friends, and I liked Normal People (although I preferred the TV show!), so I'm looking forward to giving this one a go.
BIGGEST DISAPPOINTMENT
The book I've been most disappointed by this year (which is definitely not the same as the worst book I've read this year) is Blonde Roots by Bernadine Evaristo. I've read two of Evaristo's other novels – Girl, Woman, Other is incredible, and Mr Loverman is excellent – so I was very excited to read this alternative history novel about a world where black people ran the slave trade and white people were the slaves. Unfortunately I didn't think Evaristo pulled it off; I never really bought into the story, and the characters didn't jump off the page like they do in her other work.
BIGGEST SURPRISE
Transcendent Kingdom by Yaa Gyasi is on the shortlist for the Women's Prize for Fiction this year, and I have been reading all the shortlisted novels before they announce the winner in September. Transcendent Kingdom isn't one I was particularly hyped about, or even knew much about, but I was really pleasantly surprised by it. Gyasi's writing is thoughtful and poignant, and the story – which has themes of science and religion, drug addiction, depression and, ultimately, hope – is deeply moving and philosophical. I loved it.
FAVORITE NEW AUTHOR (DEBUT OR NEW TO YOU)
I just recently read The Employees by Olga Ravn, who I have never read before but who is apparently a well-loved author in her home country of Denmark. This is a very short, very weird little book about a group of people (both human and synthetic) on a spaceship in orbit around a planet, and the peculiar alien-like creatures they find there. As soon as I'd finished reading it, I thought I could immediately read it again, and so I'm interested to see what else Ravn has written!
NEWEST FICTIONAL CRUSH
I don't crush on people in books very often, but I am currently reading The Stationery Shop of Tehran and I have a bit of crush on the leading man. (He is like 19 though, so let's imagine I'm 10 years younger!) Bahman is a political activist and a book lover living in Iran in the 1950s, at a time of unrest and upheaval, and he woos Roya by taking her to pro-democracy rallies and giving her books. I mean. Also, in a lot of the romance I've read before (which I must admit isn't a lot), the romancing part tends to focus on the two lovers going on adventures alone, but in this book Bahman gets closer to Roya by just hanging out with her and her friends, which is so completely normal and also really refreshing to read about. If I was Roya, I'd fall for him, no question.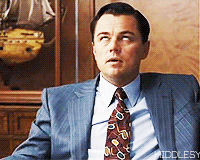 NEWEST FAVOURITE CHARACTER
No doubt, this is Piranesi, the titular character from Susanna Clarke's Piranesi. He is a strange man, living in a vast labyrinth of halls filled with statues. He's very clever (he works out the patterns of the tides and keeps careful records of everything he does) and very resourceful, but I love him most for how upbeat he is. He genuinely loves his life, in all its oddity and simplicity, and he also has a lot of compassion for other people, even when they don't treat him well. We could all stand to be a bit more like Piranesi.
A BOOK THAT MADE YOU CRY
I do not cry at books, but I have come close with a couple this year: Transcendent Kingdom, which I've already mentioned, and Nobody Is Talking About This by Patricia Lockwood. Nobody Is Talking About This is also on the Women's Prize shortlist and I had no idea going into it what it's really about. I knew that it captures the experience of living a modern, online life, but Lockwood's virtual experiences are contrasted with a very moving situation in her offline world and, man, that got me.
A BOOK THAT MADE YOU HAPPY
Back in February I read the entire Princess Diaries series by Meg Cabot – most of them in one weekend. I'd read the first five-ish books as a kid, so revisiting them filled me with happy nostalgia, and the experience of reading the whole lot in such quick succession was loads of fun. They are funny high-school romance books, and it was nice to revisit the self-centredness and HIGH DRAMA of being a teenager!
THE MOST BEAUTIFUL YOU'VE BOUGHT (OR RECEIVED) THIS YEAR
It's Piranesi again! I bought the hardback edition of this, and the cover is beautiful, with its gold foiling and the slightly wonky lettering of the title. But the real treat is under the dust jacket – the front and back cover have a series of columns, each topped by a letter from the title, and that cute faun is playing his pipes on the spine. It's just gorgeous!
WHAT BOOKS DO YOU NEED TO READ BY THE END OF THE YEAR
There are, of course, so many books I want to read before the end of the year, but here are a few must-reads. Unsettled Ground by Claire Fuller is the last Women's Prize-shortlisted book I have left to read, so I must do that before September. I also recently bought The Dangers of Smoking in Bed by Mariana Enriquez, which I really want to get to soon. Plus, I currently have Coulson Whitehead's The Nickel Boys and Leni Zumas' Red Clocks out of the library, so I have to read them in the next few weeks before I have to return them!
So there we have it, a quick rundown of my reading so far this year. How many books have you read, and what are your answers to these prompts? I'd love to know!